there is nothing either good or bad, but thinking makes it so
William Shakespeare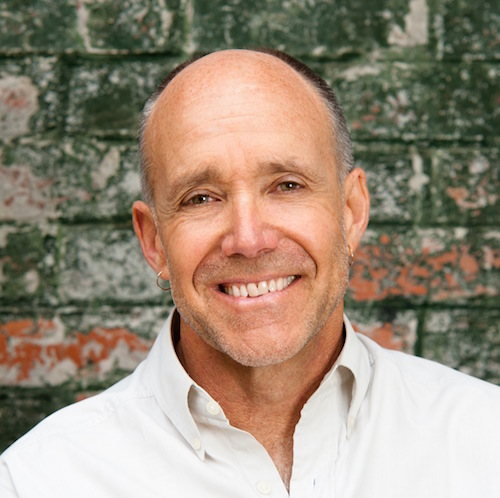 Mark Squires
leader, outdoor instructor, traveller, life coach, facilitator, event producer, climber, photographer
Hi, I'm Mark Squires, and I am very happy to share with you a little about who I am, what I do, where I am from and what makes me happy! I am a Kiwi, a recent new Australian and I live on the Sunshine Coast in Queensland. I love to travel, to go to places that are new to me and I love to learn – in fact I try to learn something new every year, to be a beginner once again. I am an outdoorsy sort of person – I climb, I paddle and I ride. I am open, honest, enthusiastic, and have a positive attitude. I believe in people – I always look for the good in people and assume they have the best of intentions. I believe in taking action and in getting things done … so there you have it in a nutshell!
Read on for more about my interests, my skills and qualifications, and how to get in touch with me.
a little background!
As a teenager I didn't know what it was I wanted to be or what I was supposed to do, so I decided very early on to lead a full life and do things to the best of my ability. This philosophy has stood me in good stead in various occupations in various locations around the world.
Like many New Zealanders I left home in my early 20's to see the world and have been fortunate to live in a number of different places (London, Rome, Egypt, Sydney, the Blue Mountains, the Marlborough Sounds, Hong Kong, Brisbane and now, the Sunshine Coast) and to have travelled to many more.
I worked for many years in the entertainment industry – as a stage manager and set designer in the theatre, as a lighting designer in the business presentation industry and for nine years in my own business, Connections Event Management, which specialised in producing theatrical styled events for the corporate sector.
In 1999 I joined Outward Bound New Zealand as an instructor and have been passionate about personal development work ever since. After almost five years as the Deputy Director for OBNZ I moved to Outward Bound Hong Kong as Director. While this did not work out as planned it gave me a good opportunity to see how another OB school operates and in an Asian context.
My interest in the outdoors was fostered at an early age by my father, a passionate 'greenie' and skiing enthusiast, who took me on tramps in to the hills, and out on the ocean – one of my earliest adventures was at age 7 when he and I were 'shipwrecked' on an island.
My first work in the outdoors was as a ski patroller at sixteen and before joining Outward Bound I worked as a freelance guide and rock climbing instructor in Australia. My other outdoor interests include cycling, mountain biking, paddling, mountaineering (expeditions to three 8000 metre peaks: Everest, Makalu and Shishapangma), sailing (including co-building a 40 foot racing catamaran), tramping (or bushwalking for the Aussies!) and recently I have become interested in geocaching too!.
I have a long-term partner and together we have shared many adventures, and I have a daughter who has recently moved to back to Britain where she grew up.
Over the last few years I have been further developing my interest in working in personal development and have gained certificates in Life Coaching, Training & Assessment, NLP and Business
Thank you
Mark

qualifications
Certificate IV in Training & Assessment
Certificate IV Business
Certificate IV in Life Coaching
Advanced Practitioner in Life Coaching
Certificate in Introductory Accounting
coming soon:
Justice of the Peace
Celebrant
skills
Coaching & personal development
Facilitation
Outdoor education
Event production & management
Digital marketing
Training
Public speaking
work history
Connections Event Management 

"I have consistently found Mark to be loyal, diligent, patient, reliable, trustworthy and innovative. In all my dealings with Mark he has proven himself to be industrious and thoughtful, able and willing to take on responsibilities and autonomously deliver outcomes. Mark is also a problem solver, consistently finding solutions to challenges in the workplace, and independently upskilling his own capacities to ensure he can provide the very best of service."
Donna Little, former CEO, Queensland Outdoor Recreation Federation
+61 411 252 744 | donna@waytobe.com.au
"Mark and I jointly founded Connections Event Management and quickly attracted high-level clients for whom we produced regular events with budgets ranging between $10K and $1m. Without exception, our clients and suppliers held Mark in high esteem as someone who treated others fairly and with respect but also as someone who had high-expectations and the commitment to produce the best work possible. Mark has undertaken the production of massive events and always does so with the same level of attention to detail, making each show the best it can possibly be. He would be an asset to any organisation as much for his people skills as his production precision."

Amanda Hampson, Former Co-Director, Connections Event Management
+61 2 9918 3364 | amanda@amandahampson.com
"Mark showed exceptional people and organisational skills with a strong ability to relate to, and understand, the needs of all of our clients, from youth through to corporate. Mark has a unique ability to be able to quickly come to grips with the needs of the client, to design programmes that meet their requirements and to ensure that the outcomes exceed their expectations. Colleagues describe him as compassionate, loyal, having the highest level of integrity, but always able to have fun. For my part I have always found Mark available and willing to go that extra mile for the client, willing to consider new approaches and always looking at issues with an open mind. As a member of the Management team he is one who I could totally rely on to protect and promote the brand, values and philosophy of Outward Bound."

Trevor Taylor, former CEO
Outward Bound New Zealand
"Mark is an extraordinary combination of strong technical skills in outdoor activities, superb human relations skills that allow him to lead, inspire and manage others with ease and style. He has a natural authority that comes from years and breadth of experience, intellectual curiosity and sensitivity to all kinds of employees. Whatever Mark decided to do I would feel sure it would be done to the highest standard."

Ian Wade, former Executive Director, Outward Bound International
ianwade@adventuresafety.org
Life is a choice … it is YOUR life … choose consciously, choose wisely
act as if what you do makes a difference